microcotta
Match any color. Match any texture. Microcotta™ is a non-structural replacement for traditional building materials. It is a polymer resin composite that combines with inert, inorganic aggregates to form a lightweight, fire-resistant building material that is suited for economical cast replications of architectural ornamentation. It can be used to replicate terracotta, stone, cast stone, slate, brick, cast iron and other ornamental façade components with sharp detail and a wide color range. Microcotta was originally developed and patented in 1978 and has proven durable in numerous climates and exposure conditions, over decades of use. Microcotta has been used by major governmental agencies including the GSA, National Park Service, and US Navy.
Click
here
for Western Reserve Building project sheet.
Properties
Decades of Proven Use
Fast Production (Faster than Terra Cotta)
Closer in Appearance to Terra Cotta than GFRC or Cast Stone
More Durable than Fiberglass
Reduced Logistics Costs
Light Weight
Unlimited Color Range
Gloss and Matte Sheens Available
Light Stable Colors
Fire Resistant (Meets ASTM E84)

technical data
Ordering
Microcotta™ is made to order and is fabricated based on customers providing fully detailed design drawings. To receive a fabrication and supply quote please fill out and return the Request For Quote form. Pre-made shop samples available on request.

REstrictions
When units of architectural materials are supplied by the customer to the Freedom Cement fabrication facility they are to be intact and full pieces. For units damaged or missing portions there will be an added charge for rebuilding to facilitate mold making.

Uses
Microcotta™ has virtually unlimited applications, here are just a few:
Cornices
Window Surrounds, Sills and Headers
Water Tables
Ornamental Architectural Masonry Details
New Facade Installations
Urns and Architectural Furnishings
Replication of Sculpture
Replacement for Terra Cotta
Replacement for Tile (Guastavino)
Replicate Stone and Brick
Replicate Cast Iron
Specialty Uses (Climbing Walls)

Color
Microcotta™ is available in an unlimited range of colors. Our colors are light-stable (will not fade in UV) with a proven track record. Microcotta is available in a
vailable in gradients and can replicate polychromatic materials such as natural stone. Color matching samples available at a quoted fee.
Replication
Freedom Cement solely provides Microcotta™ materials as per the customer's design. Freedom Cement does not provide in-field surveys or engineering of structural and attachment systems. References for these services are available on request.

"Our firm has worked with Microcotta for over 20 years and are pleased to write this recommendation. During that time we have worked on numerous projects including many schools for the Chicago Public Schools and many notable historic buildings. Microcotta projects have been in place with the Chicago School System for 18 years and have performed admirably on more than 27 schools."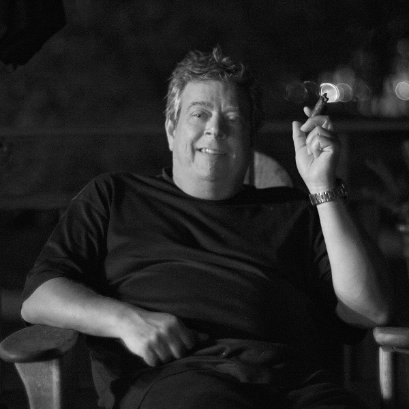 Bill Latoza
Sr. Principal, BauerLatoza Studio
projects
Contact
ConSpec Associates
Mon - Sat: 9:00 a.m. - 5 p.m. (EST)
Brochures